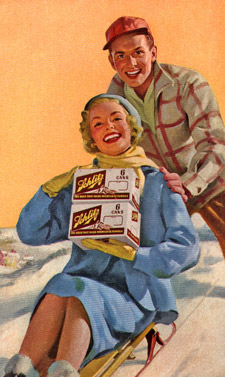 See you in 2010, but since you stopped by I'll leave you with a few beery links.
I had planned to riff a bit on "world classic" and "world class" beers, but that's going to have to wait until a few days into the New Year. I decided to give my brain an early Christmas present: no thinking today (don't say it, Alan). Then we're traveling for a bit after Christmas. While I'll give it a shot to have a post Jan. 1 as part of The Session regular blogging won't resume until at least Jan. 4.
Happy holidays, don't drink too much too often, and stay safe.
The links:
Given the success Stone Brewing exhibited in the past when it came to April Fool's pranks didn't you pause a moment when you saw the news (and video) about a possible brewery in Europe? This is the sort of thing business folks used to pursue quietly, but in this Facebook/Twitter/transparent world keeping secrets is next to impossible. It made more sense for Stone to shoot a video and tell the world.

The reaction in the U.K.? Pete Brown loves the idea, but Woolpack Dave would rather support BrewDog (a partner with Stone in brewing collaborations). Check out the whole conversation.
Microsoft has banned an app that lets phone users "drink" a virtual beer. This is the same app that's available for the iPhone in the App Store. Microsoft made the decision based on its self-imposed "morals-based" content policy.
Here's how you introduce a "best" list: "Is it stupid to list the 15 best TV shows of the decade? Most definitely! Is it fun to list the best 15 TV shows of the decade? Oh, yes, a thousand times yes!" And, given my limited contact with television, it looks like a pretty decent list to me. Other than failing to mention "Breaking Bad." (Thanks to Uncle Jack for making me aware of this.)