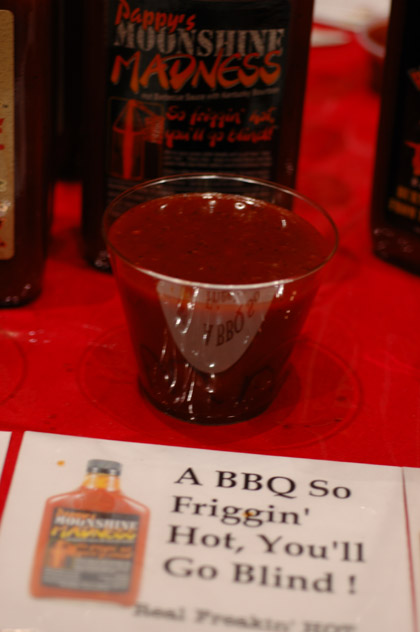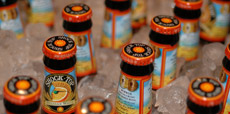 Yep, one of the reasons we moved to New Mexico was because we love the hot food.
For us the annual Fiery Foods Festival in Albuquerque, which wrapped up today, is as exciting as the Oregon Brewers Festival.
I did come across a beer story today, which I'll post Tuesday, beyond the obvious — that the specialty beers Anheuser-Busch is distributing, such as its own Shock Top Belgian Top (pictured), Redhook and Widmer, Hoegaarden and Leffe Blond, are the ones the distributor is bringing for drinkers to sample and to buy. Much higher profile than a few years ago.
But there's also a chile pepper/hops analogy that's been obvious since our first visit to Fiery Foods in 1994.
You've got a set of vendors selling insane products. Sunday that would be sauces so hot they'd burn away several layers of taste buds, leaving you in pain and unable to taste anything for days. At a beer festival that would be beers with crazy amount of hops.
You've got another set who totally avoid excess, and can be seen wagging their fingers.
Then there are the folks who talk about flavor and heat. Or flavor and bitterness. Bless 'em.
So soon, Stone beers and hot sauces. In the same bottle. Be here.