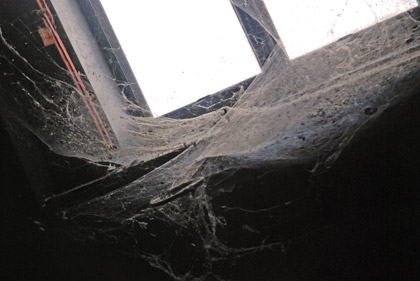 If you know where in the beer world this photo was taken please leave a comment.
Don't worry about being the first to answer – your comments are welcome at any time.
Yes, this makes two photos in the first ten in this series featuring cobwebs, but consider that your hint.
If you are wondering what this is all about visit here or here.
And if you'd like to see a larger, slightly artsier, version of the photo look here.